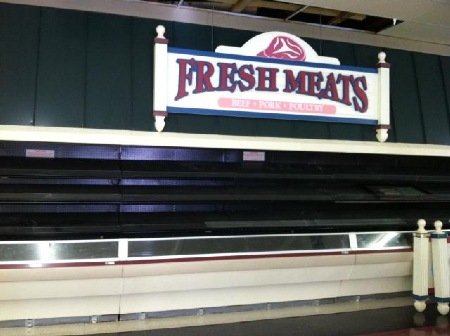 Hampton's Finest Local Butcher Shop

A Family Owned Business with 30+ years of rich tradition in the Meat Business.

After over 30 years in the grocery business at the Sooper Dooper Barney and Leah have decided to retire from the grocery business. However Willie Tuten, their son and expert butcher and grill master has decided to completely renovate the interior of the store and open a new store focusing on delivering the very best Meat and freshest Seafood, with farm fresh produce and some staple grocery items to go along. Come by and see them sometime. They'll be glad to help you find anything you are looking for as well as give you some great tips for seasoning, marinating, and grilling your meals to perfection to leave your family and friends mouth watering for more.

Located on Elm St., Reach us at 803-943-4670. We are looking forward to hearing from you. You can also contact us at our e-mail address: willie@tutensfreshmarket.com

View on Google maps at:
http://goo.gl/maps/Hzwx

Visit us on http://www.facebook.com/tutensfreshmarket Twitter, Yelp, or Google Places and leave us reviews to help us spread the word!